Ben Affleck will Reprise the Role of Batman in The Flash DCEU Movie
The upcoming The Flash film will also feature Michael Keaton's Batman
Ben Affleck will reprise the role of Batman in The Flash movie, an upcoming DC Extended Universe film that would be released soon. Affleck was the first cast in a Batman film, Batman V Superman: Dawn of Justice. After that, he reprised the role for a cameo in Suicide Squad. Then he went to play the same role in Justice League. Soon after, Ben Affleck decided to exit the DCEU. A few years later, he decided to join Justice League Snyder Cut, a movie that will be released on HBO Max next year.
Now, reports are coming in that Ben Affleck will play the role of Batman in The Flash film from DC films and Warner Bros. that will be directed by Andy Muschietti and his sister and producing partner Barbara Muschietti. The actor has signed up for the film and would be vital when it comes to an emotional story in the movie.
Ben Affleck's return as Batman in The Flash movie is a surprise for people who know the long and drawn-out way, he exited DCEU. At that time, he seemed enthusiastic about starring in a solo movie but then shared how his personal struggles had impacted his decision to exit DCEU.
One of the reasons why Ben Affleck decided to return as Batman in The Flash movie could be that the fans have been appreciating the actor for playing the role after the announcement of Snyder's Cut release. Many fans even came together on social media to thank Ben Affleck for playing the role of The Caped Crusader.
People who think that by agreeing to a role in The Flash, the actor would return to DCEU permanently should know that the possibility is slim. Ben Affleck might have signed up for the film to ensure that he has a satisfying send-off rather than a quiet exit that he had post Justice League that also starred Henry Cavill. Or he might decide only to do cameo roles in other DCEU movies like Birds of Prey. Everything is murky now.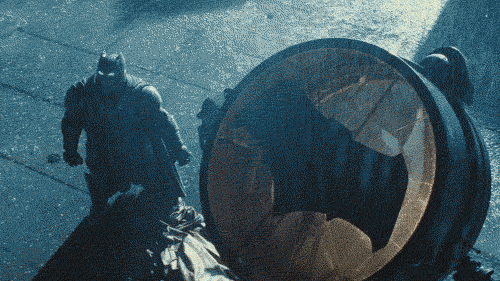 GIPHY.com
In addition to Ben Affleck joining The Flash, fans should also be delighted to know that the film would get to see Michael Keaton's version of the Batman. If that is true, it is delightful news for all the Batman fans all over the globe.